Hi everyone! It's been a bit longer than I was hoping it would be– AGAIN. I'm on my break and I'm still finding that I have a lot of homework to do. I wasn't planning on doing any outfit posts since I was home and wouldn't have my tripod, so I don't have my tripod, though I totally realized that I could've fit it into my luggage. I'm a bit upset at myself about it, but Winter Break is fast approaching and I'll make up for it then :)
I don't have anything to really show you, but I've been finalizing my Christmas wishlist since Black Friday is in 2 days! My sisters bought my American Apparel Groupons, so I have $100 to spend there as a sort of Thanksgiving gift. I think I'll just show you my wishlist, and I hope you'll enjoy!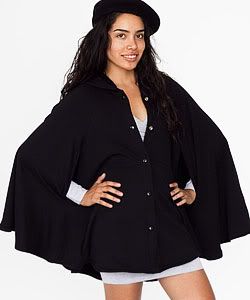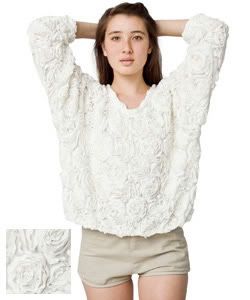 So, I'll be buying the first three things myself, and my sister is getting the floral jumper for me for Christmas. I actually already own the cape in black, but they finally came out with green SO, I'll be getting that really soon :)
Otherwise, I'm on the hunt for a polka dot skirt. I want one really badly! I'm trying to channel the whole leopard print & polka dots look of Dolce & Gabbana. I came home and my mom surprised me with a polka dot sweater that I liked at Target, haha. It was cute. I'll definitely be sporting that in Rhode Island.
I'm also dying for a couple pairs of shoes.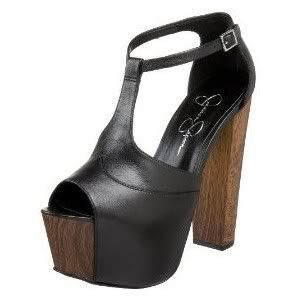 Jessica Simpson "Dany"
I've been in love with these for so long. They're at Macy*s, I think I might actually nab them if my coupons work ;)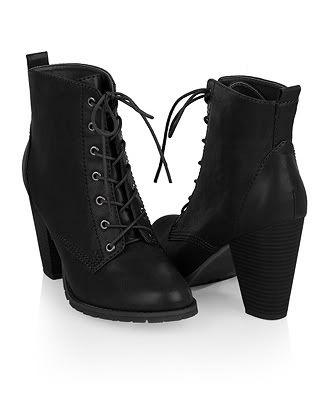 "Workman Lace-Up Booties" from Forever 21.
I'm in love with this style and pretty much just wide heels in general.
Anyway, about that photo that I mentioned that I would have for you a while back…I totally tried but failed. My new camera is not compatible with my older version of photoshop, so after I long struggle, I gave up. When I get back to school, I'm going to try to see if the computer lab has my software. Something tells me it'll work :)
I'm out for now! I'm hoping to get one more post in by the time I head back to Providence. Thanks for reading, and I'll get to comments within the next couple of days! <3 Have a great Thanksgiving!