As you may or may not know, I made a recent move up to Rhode Island from my hometown of Miami (that I miss very much because it is warm. It's snowing right now). Anyway, aside from the cold weather lately, I actually really love this place. I go to Rhode Island School of Design, and I'm currently in their REALLY intensive Freshman Foundation Studies program. While this year isn't so much about making personal art endeavors that I truly like, I have enjoyed some of the final products of my assignments. This is finals week, so I'm going to show you some of my creations from my first semester here at school :)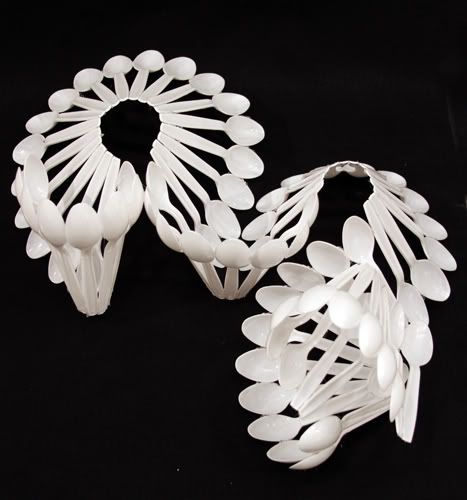 The goal of this assignment was to create a sculpture that implies movement with post-consumer materials. I spent $10 on plastic spoons, only used half of them, and lost my receipt to return the rest. Anyway, I had a lot of fun creating this and I really loved my idea. The spoons are held together by hot glue, which is pretty flexible. Some of the sections have the ability to move, although the range is really limited.
This was a tricky project that resulted in one of my many all-nighters at school. The assignment was to create 5 modular pieces that interacted together. They were intended to be able to stack together in one straight line, or as this crazy teetering post, but I forgot the order they went in and could never figure the straight line out. It also just primarily teetered because my sides weren't flat. My teacher loved it. Especially juxtaposed with this half-eaten apple that happened to be on the table.

This assignment was to create my own version of a pilaster that incorporated something architectural, an animal, and a plant. I love birch trees, and I saw them for the first time here in RI, so I looked up the state bird, and it's a rooster. I went with the Massachusetts state bird instead, the chicakdee :)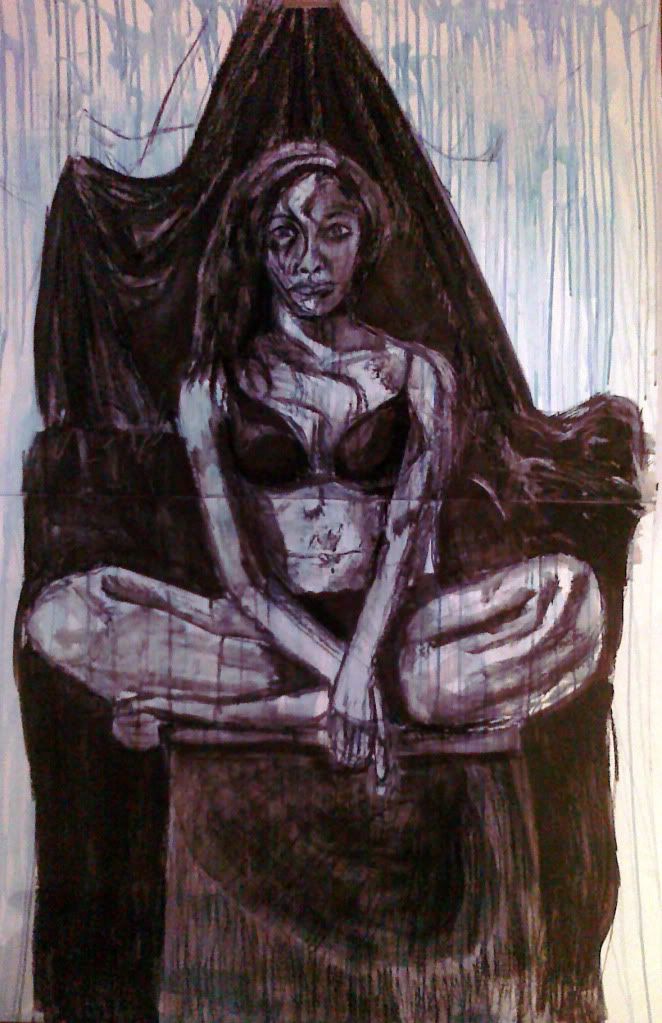 Sorry for poor cell phone quality :(
Self-portrait in my undies entitled "Standards." Drawn in 15 hours. Acrylic, gesso, charcoal, ink, & conte on 40x60in. illustration board. I really enjoyed this one :)
THIS. Took me over 40 hours in front of a computer. Photos and drawings of a starfish and sand dollar to create patterns and paths. Animated in Premiere Pro CS3.
This is all I have for you for now. I hope you enjoy :)