Hey guys! I'm back in Miami for a few weeks :) I'm done with my first year of school and I do truly feel changed. But definitely in a good way :)
Like usual, I had to rush home for some family-related event (and in the process, I actually packed my glasses and retainer which I won't be seeing until mid-June…). My sister recently turned 27, and she wanted a 50s/60s themed party because of her interest in the costumes for the series Mad Men. I've never seen the show, but I decided it was time for a new dress and went with this beautiful coral-colored dress from American Apparel.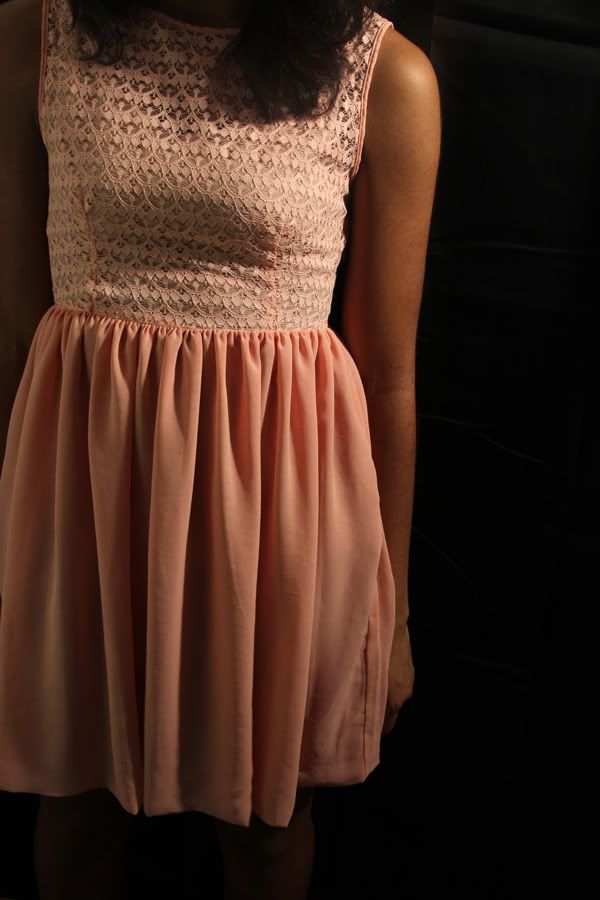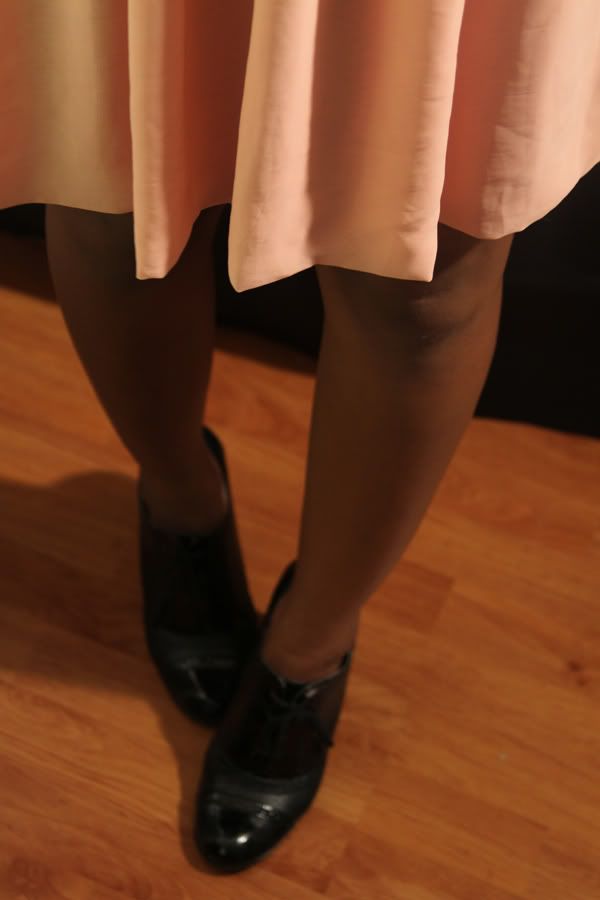 I've always been drawn to this dress, but wasn't really interested in buying it until this party. The lace detailing up top is so gorgeous! I did need something to wear under it so I bought a tank from them in a very similar cut, so that it wouldn't be an awkward camisole, for example, in a completely different style.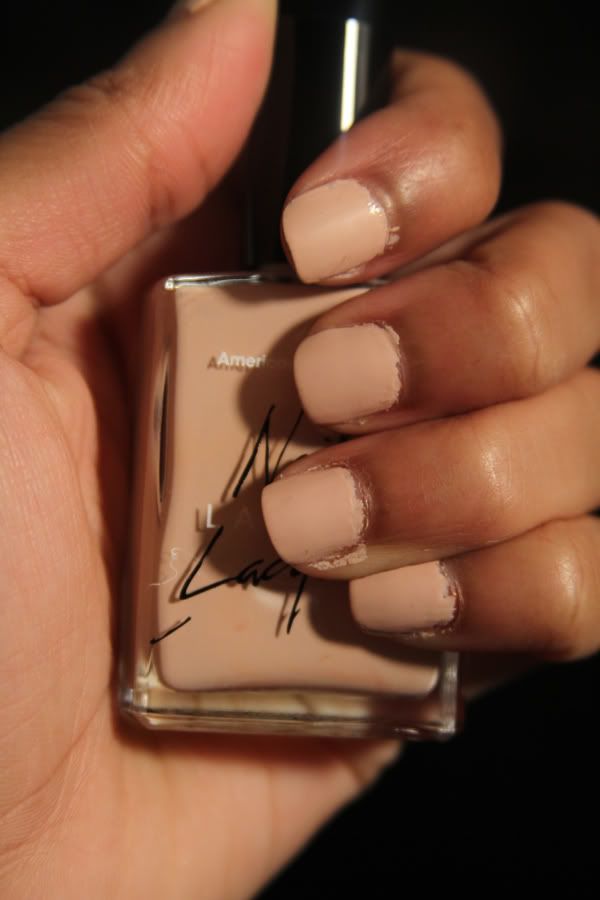 "Mannequin" by American Apparel with Essie's "Matte About You Top Coat"
I also wanted a light-colored nail polish, as I tend to lean towards brights and darks…not really neutrals. I chose this shade from AA called "Mannequin" on a whim and I'm very pleased with my last-minute decision. It's also true to the thickness of their other colors, but that's a given =P I needed mt nails to dry quickly, so I slapped on this matte top coat by Essie. It has that effect for some reason, and I must say that I can't complain ;)
So, I'm finally able to blog regularly since school is over which is super exciting. I'll update you tomorrow with this self-imposed clothing challenge that I want to stick to. More details later :)
Wearing:
Dress: AA
Chiffon Tank: AA
Shoes: Rampage
Nail Polish: AA