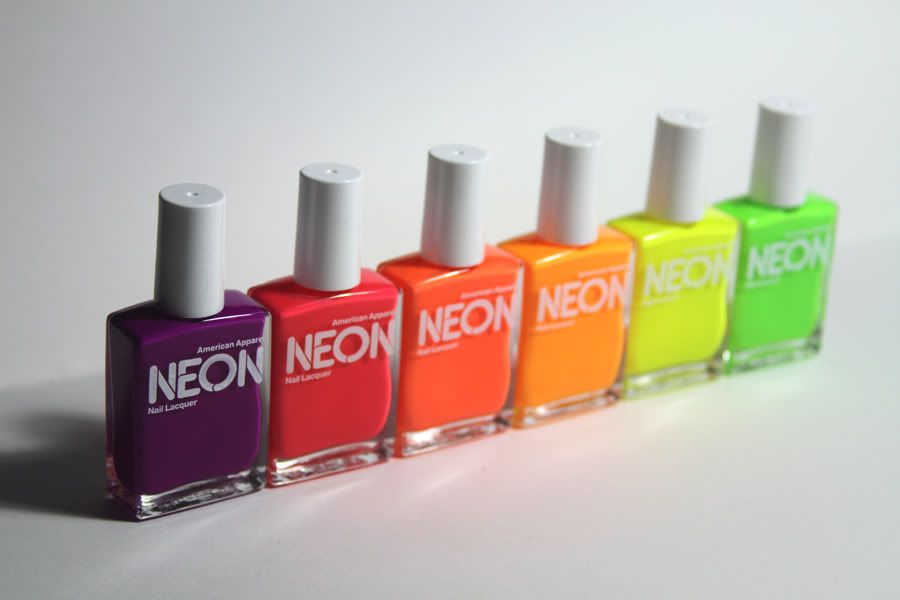 American Apparel's Neon Nail Lacquers
I'm so excited that these finally came in the mail. I've been waiting for over two weeks! AA had a little mix up where they only sent me the clear topcoat, so I had to wait another week for the rest to come in. Today was the day ♥
During my second trimester at school, I was in a 12hr/day, 5 day/week class where I was constantly encrusted with charcoal. It started staining my nails, so I got really into painting them to keep the discoloration from building up. Since then, I've been slowly building up my collection since I tossed all of what I had a little over a year ago. These are my newest additions, and I'm so pleased.
American Apparel might as well hire me to be their spokeswoman because I never have anything bad to say about them.
I got super excited after I ordered them and then saw that a friend of mine from middle school posted some swatches on her blog, Makeup, Beauty, and Inspirations. She assured me that the quality was great, and she was SO right. The color is super thick, especially considering it's neon, which tends to be a little stringy and thin in other brands.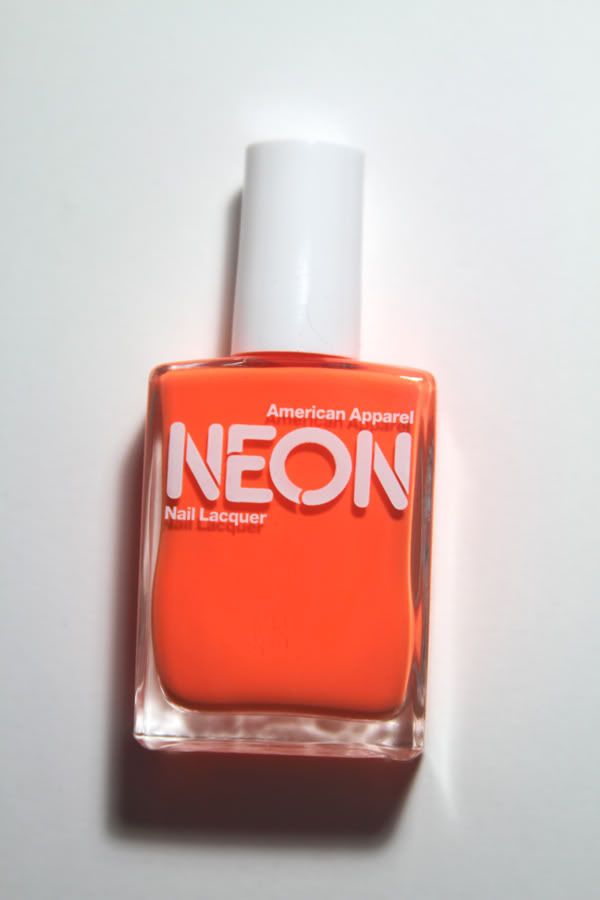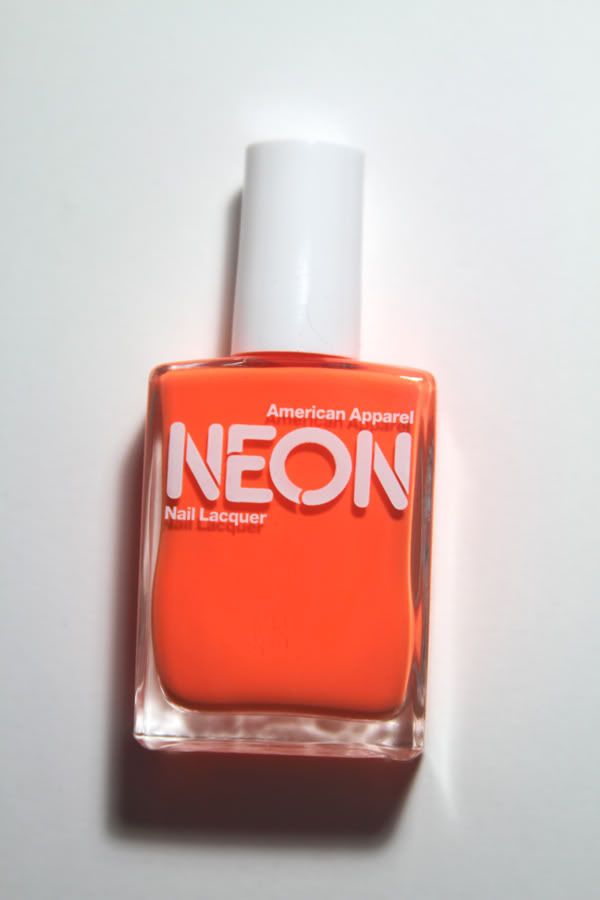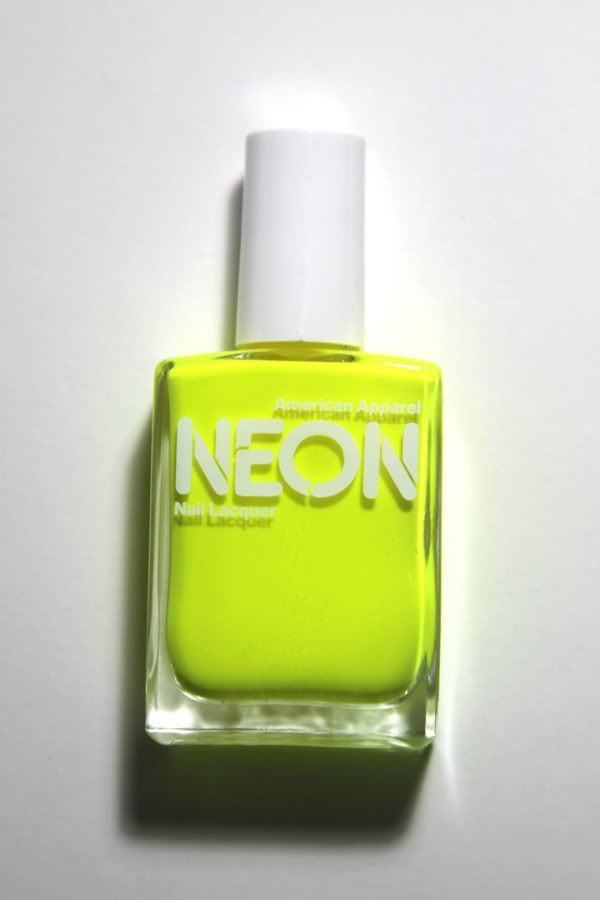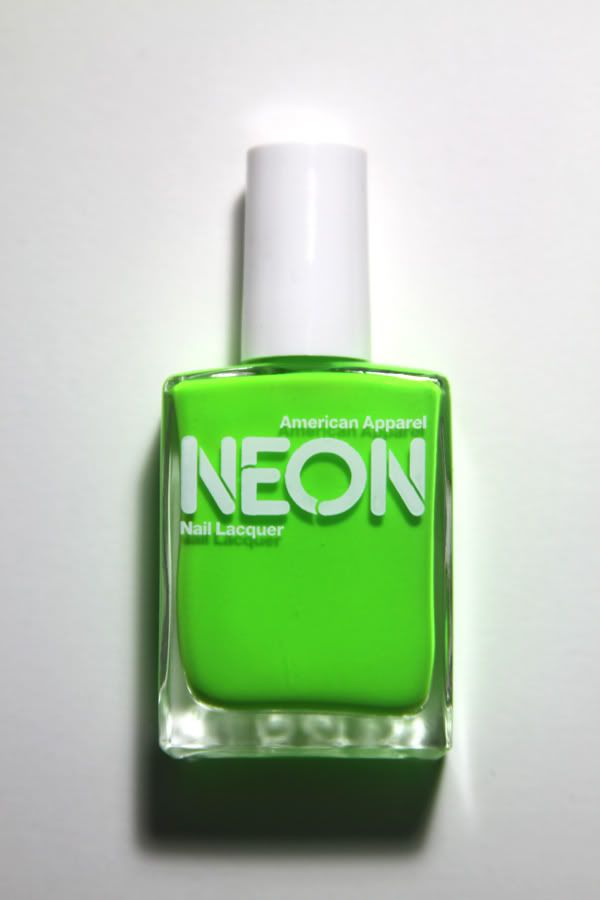 T:Neon Red, Neon Orange, Neon Purple; B: Neon Coral, Neon Yellow, Neon Green
The colors are SO vivid with just two coats, true to AA's usual formula. Very pleased with my investment :)
I got a little excited and put on all the colors except for coral, but that won't last long. I just wanted to test them all out :) Coral will of course be next, and I'll show you guys shortly so stay tuned! And be sure to snatch up your own bottles soon–according to Refinery29, only 2000 bottles of each color exist!
Also, just a few short weeks until my surprise! ;)